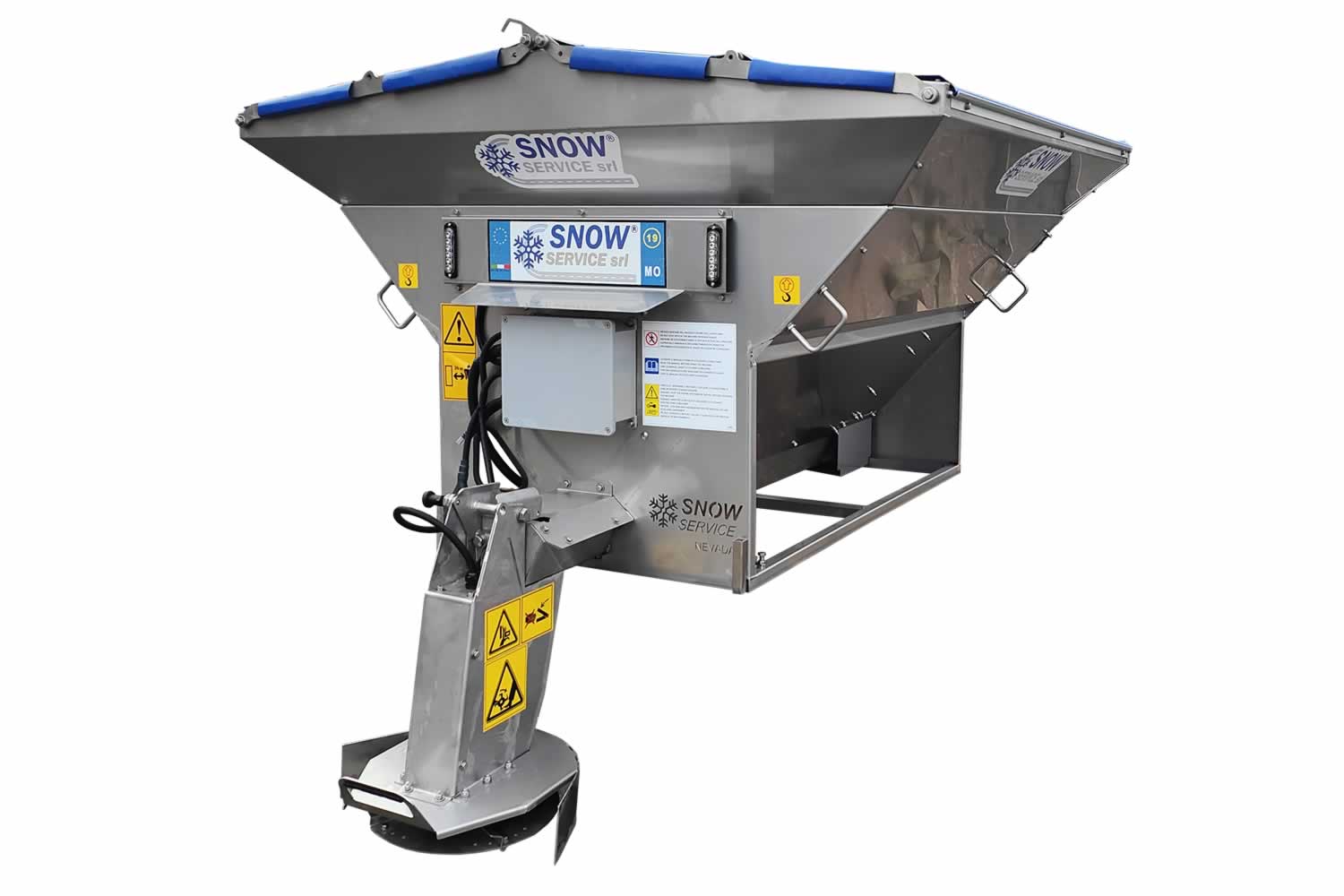 Electric spreader designed to fit pick-ups, small trucks and similar. Load-bearing frame, spreading disc and hopper made of AISI 304 stainless steel. Auger made of high-strength steel and painted with special anti-rust treatment. Two independent electric engines with reducer, one for the functioning auger and one for the functioning of the spreading disc.

The NEVADA electric salt spreader is available in 500, 800, 1000 and 1500 versions based on the load capacity.
Mode of operation of the NEVADA electric spreader
Electrically driven, through connection to the battery of the vehicle 12 V/24V.
Dimensions
Minimum platform base 1,40 x 0,80 mt

Loading opening hole 1,30 x 1,20 mt

Height from the loading opening hole to the tipper platform 750 a 1000 mm
Accessories standard version
NEVADA electric spreader
Screening grid, PVC tarpaulin cover, external vibrator 12V, back side compulsory keep left road sign, bipolar battery cable connection and anchorage/fastening bands for fixing the salt spreader on the vehicle (chains and tighteners or belts with tensioners), back side license plate support, pair of strobe lights. Push-button panel with all settings to control and set the spreading.
On request GPS push-button panel for the automatic spreading.
For further information on the NEVADA electric spreader for pick-ups and for a custom-made offer do not hesitate to directly contact us or fill the "Contact" form on this page!